Posted By drsao on January 1, 2014
Exactly one month ago I proudly posted STEP 1 of the Bonnie K. Hunter Quiltville Winter Mystery – Celtic Soltice.  Since then I have made two trips to the midwest to be with family, shopped, wrapped, and celebrated both Christmas and New Years – and completed Steps 2, 3, 4, 5, and a few of the TWO BLOCKS in the final reveal.  GASP….time to breathe!
So here we go.
STEP TWO – The Chevrons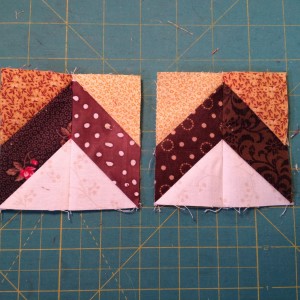 STEP THREE
Half Square Triangles and Pinwheel Blocks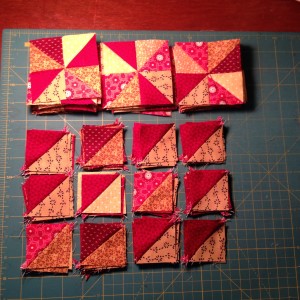 STEP 4 – The Four Patches  (This photo is SO AWFUL….the colors are red and brown – but who would know from this!)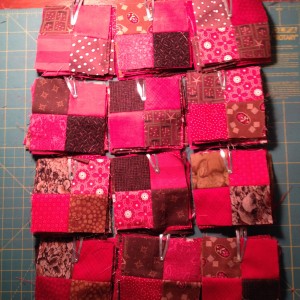 STEP FIVE  - The Split Triangle Blocks
(I used hair clips to group them into stacks of 10)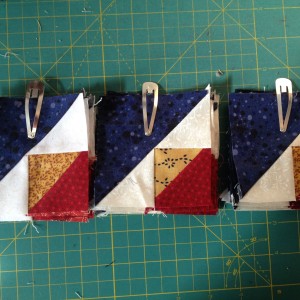 Now for the REVEAL – well part of it anyway.
Here are the two blocks……Bonnie shared them with us as a NEW YEARS SURPRISE!!!   It is going to be a beautiful quilt!