Posted By drsao on December 22, 2012
As always, we had a great time today at our monthly Virginia Scrappers quilting fest.  We did lots of sewing, sharing, creating, eating, shopping and OODLES of giggling.  I think we all agreed that Catherine missed her calling when she didn't go on stage doing stand-up comedy.  She kept us laughing for sure.  I have never seen anyone who could come up with something funny to say on the spur of the moment like that.
We had a mini-feast today with everyone bringing something fun to share………..YUM.  Thanks to everyone for making this a special time!
Here are some pictures of our fun today – and MERRY CHRISTMAS EVERYONE….it won't be long now….
Nancy does beautiful hand quilting!!!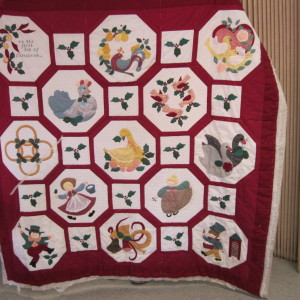 Look what else Catherine made – can't wait to see this after it is washed and drawn up…….an inspiration piece for sure.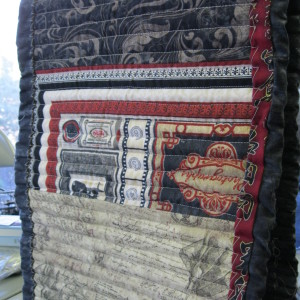 I love the colors in this!    Catherine is making a larger version of this as well!  Look below  for yet another of Catherine's creations today – she was definitely on a creative roll today.
I love the little pieces in Carol's project!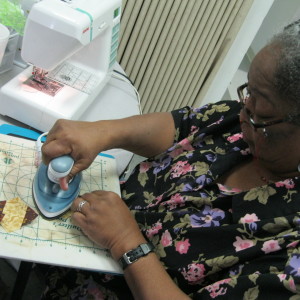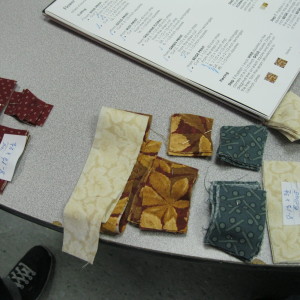 ME?  I got a lot done on my Scrappy Grandmother's Flower Garden quilt…..
We had a lot of fun – can't wait to hear all of the Christmas stories at our next January meeting – the 3rd instead of the 4th Saturday!