Posted By drsao on December 1, 2013
The Winter Mystery is officially off and running and clue 1 has been completed.   Since I am making the small one (75 x 75) I only had to make 92 of the red and blocks and 96 of the neutral and blue blocks.  ONLY I SAY – LOL…it took me three days!!!!
Here is my progress!  CLUE 1  This was my first time using the TRI RECS rulers and I enjoyed it.  I love learning new things and Bonnie Hunter never fails to provide that experience!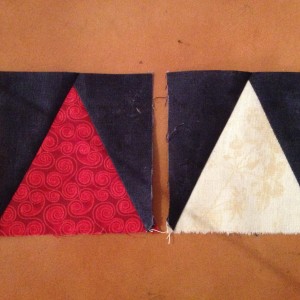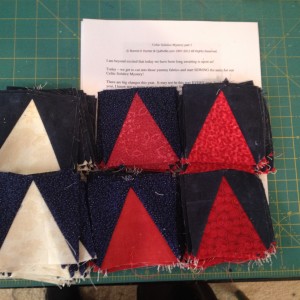 Here are the colors that I will be using for my FIRST Celtic Soltice…….I think my second one will be Christmas colors!  Stay tuned…….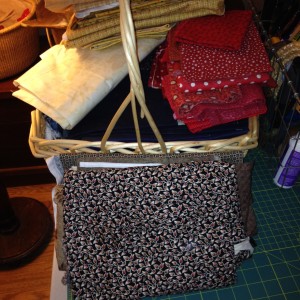 Thanks Bonnie……..you are awesome!
To see what other Celtic Soltice Quilters have posted for Clue 1 check out Bonnie's LINKY…
http://quiltville.blogspot.com/2013/12/celtic-solstice-mystery-monday-link-up-1.html